lipomize ·

Sustainability
Social
Link up
At LIPOMIZE SRL we are committed to networking, we trust that the synergy resulting from joint action benefits not only our company, but also allows the development of the community. That is why we are associated and in permanent contact with different actors of strong presence in the region, such as:
Santa Fe Chamber of Foreign Commerce (CaCESFe)
SMEs support for internationalization
It contributes to the progress of the community's production system.
Santa Fe Industrial Union
It promotes and supports the local industry.
Universidad Nacional del Litoral (UNL)
Referent organization at scholar level, extension and linkage.
Argentinian Foundation of Nanotechnology (FAN)
It promotes development projects and entrepreneurship in nanotechnology.
Since 2016 LIPOMIZE SRL is UNL patron, and since 2019 two of our founders associates participate at the Biomentors net of the UNLBio program. This program promotes innovative projects link to the bioeconomy.
Proyecto LinkYou
Cooperation between Latin America and Europe
LIPOMIZE SRL participates on Project LinkYou, Cooperation between Latin America and Europe, financed by the European Commission. The objective of LinkYou is to improve employability of young graduates in Latin America, by applying crowdsourcing strategy.
LIPOMIZE · Sustainability
Environmental
One of LIPOMIZE SRL main values is caring for the environment. Guided by our Environmental Engineer we continuously seek to improve processes and optimize our resources.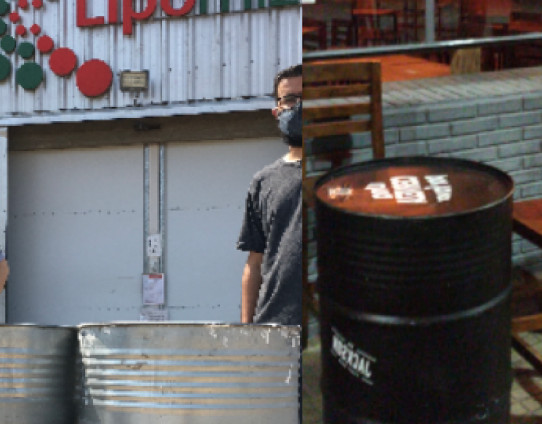 Donation of 200 L metal bins (primary packaging of raw material) for its reutilization as tables to a local beer craft bar.
Donation of used vegetal oil for its transformation to raw material for biofuel production.
Capacitaciones ambientales
Training about Urban Solid Waste and Circular Economy to the Parque Tecnológico del Litoral Centro community by our Environmental Engineer.
Do you want to know about other services?
Our commercial team is here to help you.
the difference that matters